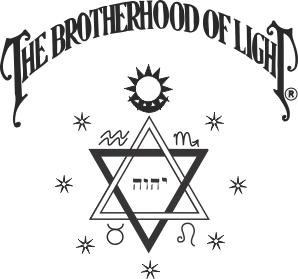 Correspondence Study Program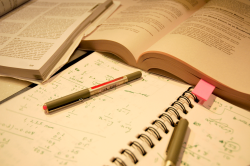 What Is The Church Of Light Home Study Program?
Realizing that most students of the occult have very little opportunity to study within a group or with a teacher, The Church of Light has developed a Home Study Program.
The Curriculum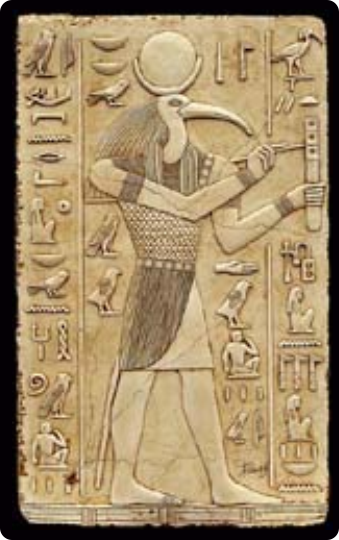 The curriculum explores the 3 Branches of Occult Science, Astrology, Alchemy and Magic. There are seven courses in each Branch. Each course is comprised of the " Serial Lessons" or chapters as we now call them.
Each Course is complete and so arranged that those having made no previous study of occult topics may advance to complete mastery of the most difficult subjects. At the same time the information is so condensed that no useless reading is required; and is of such a nature that even the most advanced occult teacher will receive new light from every lesson from the first.
The Process
The enrolled student must begin with the first three courses in order: Laws of Occultism, Astrological Signatures and Spiritual Alchemy. After passing these three courses the student may pass the courses in order they desire.
The exams are open book. When the student has answered their Final Exam they may send it to Church of Light headquarters, 2119 Gold Ave SE, Albuquerque, NM 87106 or via email at churchoflight@light.org along with your free-will donation.
Your donation helps cover the costs of processing and any extra will help us grow! Exams are graded pass/fail. A passing score advances the member one degree. A certificate showing the new degree of Membership along with a private Award Manuscript corresponding to the degree is awarded. These private manuscripts are not sold to anyone and over the years have become known as the "Not-Sold Manuscripts".
Any member who successfully passes all 21 Final Examinations is awarded the Hermetician Certificate and receives the Outline of Initiation, Part 2. The member is now eligible to join the Order of the Sphinx which is the "graduate" program for Hermeticians. Becoming a Hermetician opens the door to other opportunities for advancement within the CofL community.
Study Groups
It is the hope of The Church of Light that those students who find this material to be stimulating will form study groups in their local areas so they may have the added social interaction so important to many of us. The best way to view this idea is that at this point The Church of Light is a grass roots community. If enough roots are put down then we can grow into larger communities of kindred spirits. Until that time we are on our own and Correspondence Study is far better than no study!
Anyone may purchase the course books; study the lessons; participate in study groups or other activities. In fact we strongly encourage this. Only Members are given the additional privilege of passing exams and advancing through the CofL community or organization.
What if I don't want to be a member but I want to receive your mailings and otherwise participate in classes, conferences etc.?
You may request to be placed on our mailing list as a Friend and we'll keep you up to date.
We always welcome tax-deductible contribution.

The Course Books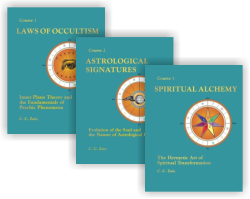 The following is a listing of the course books available in The Brotherhood of Light series.
To order, go to our Online Store Directory.
To become a member, go to How do I become a member? in the Membership Room
Astrology Course Books:
CS 02
Astrological Signatures
CS 07
Spiritual Astrology
CS 08
Horary Astrology
CS 10-1
Natal Astrology: Delineating the Horoscope
CS 10-2
Natal Astrology: Progressing the Horoscope
CS 13
Mundane Astrology
CS 15
Weather Predicting
CS 16
Stellar Healing
Alchemy Course Books:
CS 03
Spiritual Alchemy
CS 09
Mental Alchemy
CS 12-1
Natural Alchemy: Evolution of Life
CS 12-2
Natural Alchemy: Evolution of Religion
CS 14
Occultism Applied
CS 17
Cosmic Alchemy
CS 19
Organic Alchemy
CS 21
Personal Alchemy
Magic Course Books:
CS 01
Laws of Occultism
CS 04
Ancient Masonry
CS 05
Esoteric Psychology
CS 06
Sacred Tarot
CS 11
Divination & Character Reading
CS 18
Imponderable Forces
CS 20
The Next Life
Please visit our on-line Online Store Directory to order any of these books.
How Do I Enroll?
Anyone may study The Brotherhood of Light Lessons.
Only members may participate in the Correspondence Study Program.
Enrolling is a simple matter of becoming a member of The Church of Light.
Once you are a member you may pass the courses at a self-paced rate. Our staff is here to support your endeavor and sometimes challenge your thinking! Our general philosophy is that we want you cover this material and we want to support you in learning to apply what you are learning in your everyday life. In short we want your life to be better because of what you learn here.
There are 21 courses covering the 3 branches of Occult Science: Astrology, Alchemy and Magic. Course 1, Laws of Occultism is the first book in the Magic series. Course 2, Astrological Signatures is the first book in the Astrology series and Course 3, Spiritual Alchemy is the first book in the Alchemy series.
Enrolled members automatically receive the Laws of Occultism Exam. While you may elect to pass the courses in any order you desire, it is suggested that you study the first three courses first.
After reading the course books (which you may purchase from our bookstore), complete the exam and return it to CofL Headquarters where it will be reviewed by one of our examiners.
The purpose of the exam is not to test "intellectual" knowledge. It is to allow you the opportunity to systematically explore the material with the feedback of a senior member. Grades are assigned Pass/Fail.
Upon receiving a passing score you will earn the next degree of membership with a corresponding Award Manuscript and certificate.
Along the way, you may wish to become more involved in the Church. See the Organizational Advancement for greater detail on this matter.
I would like to become a member now.