Please remember us in your will or trust FEIN 95-6000646
---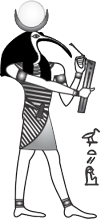 The private forum offers a safe space for the members of our Hermetic esoteric community to connect, discuss, share ideas, thoughts, philosophy, questions, and practices.
The forum will be moderated to ensure that only official members of the community can see and contribute to the discussions and ensure that interactions are conducted with the utmost respect. Click here to check us out!
CONTRIBUTE YOUR UTMOST TO UNIVERSAL WELFARE
---
ACADEMY OF HERMETIC ARTS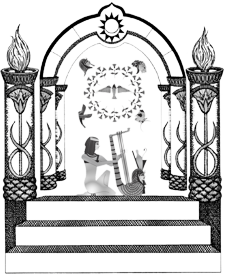 The Online School for The Church of Light.
The Brotherhood of Light Lessons for students who enjoy an online, interactive environment.
---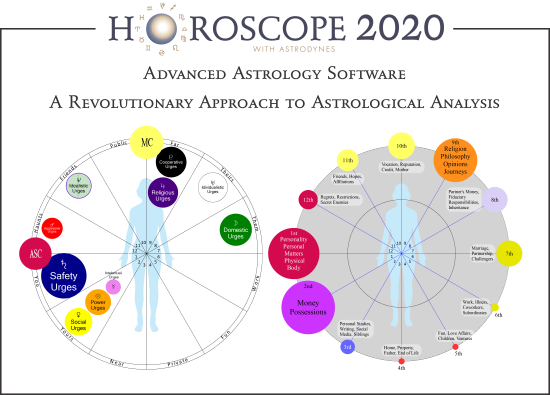 For detailed information | click here
---
Why We're Here
light.org is an internet resource for those searching for true esoteric insight that can only come from combining the best of the past with the promise of the future. Here we try to avoid the dogma of material science, "new age" thought, or fundamentalist religious concepts, while adhering to the old axiom "don't throw the baby out with the bathwater."
The Brotherhood of Light Lessons and the Aquarian Age
Why Astrology and the Tarot are so important to understanding Traditional Knowledge
To see what we offer:
Browse through the 210 Brotherhood of Light Lessons by C. C. Zain on the Hermetic sciences including Hermetic Astrology, Mental and Spiritual Alchemy, the Tarot and other occult subjects designed to help you improve your life. You can read them all for FREE here!
What you can do:
Develop personally and spiritually through our integrated system of Hermetic Astrology, Mental and Spiritual Alchemy and the esoteric teachings of the Egyptian Sacred Tarot.
How you can do it
First, register on our website here and then apply for MEMBERSHIP. Read about the benefits of membership here.
Start our correspondence courses by purchasing Course 1, Laws of Occultism (eBook or print version) or read it for FREE here.
Study the books then ask for the final exam on each course; take the exams. You'll get feedback and help, and receive a free Award (not-sold lesson) Manuscript that will enhance and deepen your metaphysical studies.
Become a Hermetician by passing all 21 Brotherhood of Light courses and become eligible to join The Order of the Sphinx.
Don't Like Membership?
Just read the 21 Brotherhood of Light Courses on your own. You can buy them in our online store or read them for FREE here.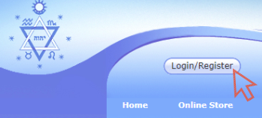 Feel free to register on our website if you're interested in more information.
To get the most benefit from our material, you'll want to become a member. This allows you to take online exams for each of the 21 Brotherhood of Light courses on the Hermetic Sciences and receive valuable award manuscripts containing information not found elsewhere.
Passing all 21 courses leads to a Hermetician certificate and even more opportunities to learn and explore. In addition,if you're seeking professional status, being a Church of Light Hermetician is widely recognized and respected in the new age and astrological community. See our Membership page for more information.
---
Aquarius: The 11th Sign of the Zodiac
January 20 thru February 20
Keyword: I Know
Do and Think Unto Others as You Would Have Them Do and Think Unto You.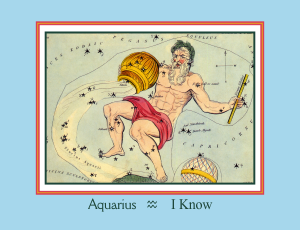 In the Reign of Aquarius...
How Will You Express Yourself?
...The true function of Religion is to influence the pattern of human conduct. Powerful material changes and orthodoxy blind us to the fact that the significance of religion is even greater than that of technological and scientific advancement. Science, which is classified information, gives power to accomplish. Whether that power will be used for the benefit of humankind or will enable the few to subjugate and exploit the many, is a religious consideration. One's attitude toward life determines whether selfishness will rule, or whether the humanitarian spirit which characterizes the finer side of Aquarius will prevail...
Click here for more of this meditation and a companion exercise.
Click here for Course 7, Spiritual Astrology.
---
Mental Alchemy...Prayers of Purpose
Aquarius is a Dual Sign with Two Components of Energy to Integrate and Harmonize
Prayer for Harmonizing Uranus' Individualistic Urges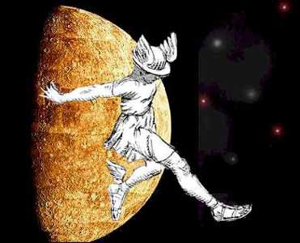 For use at times when thought is disturbed and difficult; when we are restless and apt to be extreme in our viewpoint or action; or, when there are drastic changes in our lives.
Constructive Individualistic Urges inspire Originality and best express thru moderate viewpoints, tolerance and avoidance of extremes in all things..
O Thou Eternal Spirit, in Whom I live, move, breathe and have my Being! I rely upon Thy Power to bring to a successful conclusion those matters thru which I cannot clearly see the way and in which I have done my best. Bring to me the realization that happiness and benevolence, confidence and trust in Thee will cause all things to work out for my ultimate good. Inspire me to see only good in others. Amen
Prayer for Harmonizing the Saturn's Safety Urges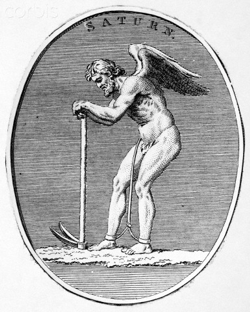 For use at times of work, responsibility, loss, worry or undue self interest.
Constructive Safety Urges express as System and Order in life and habits. They are also associated with economy, elimination of waste and efficiency of effort.
O Thou Eternal Spirit, in Whom I live, move, breathe and have my Being! Awaken in me the knowledge that joy and mirth, love and music, beauty and art are good. Help me to express more of the gaiety in life. Give me courage in difficulties, let me smile in adversity and above all bring to my heart the realization that the interest of all is more important than the interest of self. So Shall It Be!
---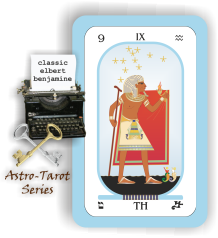 Astro-Tarot Series:
Arcanum 9: The Sage
In this classic series, Elbert Benjamine explains the astrological significance of the sign Aquarius and its relationship to Arcanum IX, The Sage tarot card...
January 20, 2023 | The Sage
To access the Astro-Tarot Series | click here
---
From the Lessons ...
Three Things Every Neophyte Should Know
"PERSONAL alchemy embraces the various changes which the devotee of The Religion of the Stars must make in his manner of living as he ascends the spiral ladder in his effort to become that crowning glory of earth, the perfect man, or adept.
"The most important function of a religion is to instruct people how best to live. Such instruction as is given must necessarily be based upon the kind and amount of information possessed by the religion. And its ability actually to help those who embrace it depends even to a greater extent upon the reliability of the information upon which its doctrines are founded. If the information it possesses is largely false, to that extent, instead of being helpful to its devotees, it is a hindrance to their true adjustment to life and its problems.
"A vast amount of research has indicated that inner-plane energies have as much influence over human life as do outer-plane energies. Thus in The Religion of the Stars in addition to facts relating to the material plane, and teaching each individual and each group how to live to the maximum of cooperative helpfulness, to the most certain happiness, and to the utmost spirituality, important facts are taught about the inner plane and its energies. The history, nature and future possibilities of the human soul are explained. The power of thought as a factor in human and other types of life is emphasized over and over again. The vibratory emanations of objects are classified. And the effect, use and cultivation of the emotions are given detailed consideration.
"Yet not one of these things, nor any other factor of human life, can be completely understood in all its significance unless it is linked, either by correspondence or by its relation to a given birth chart, with astrological energies. Therefore, even though we avail ourselves of every important finding of material science, go far deeper into psychology than the most erudite materialists, and leave no stone unturned to gather information in this world and from the realms of the afterlife; because the adequate interpretation of any of it, insofar as the human soul is concerned, is impossible without the aid of astrology, and because astrology affords the best possible roadmap for guidance to the most effective and highest type of life, we call our religion The Religion of the Stars..."
CONTRIBUTE YOUR UPMOST TO UNIVERSAL WELFARE
Excerpt from: Course 21, Personal Alchemy, Chapter 1, click here to purchase this course book.
A free version of this chapter is available on our website: click here.
---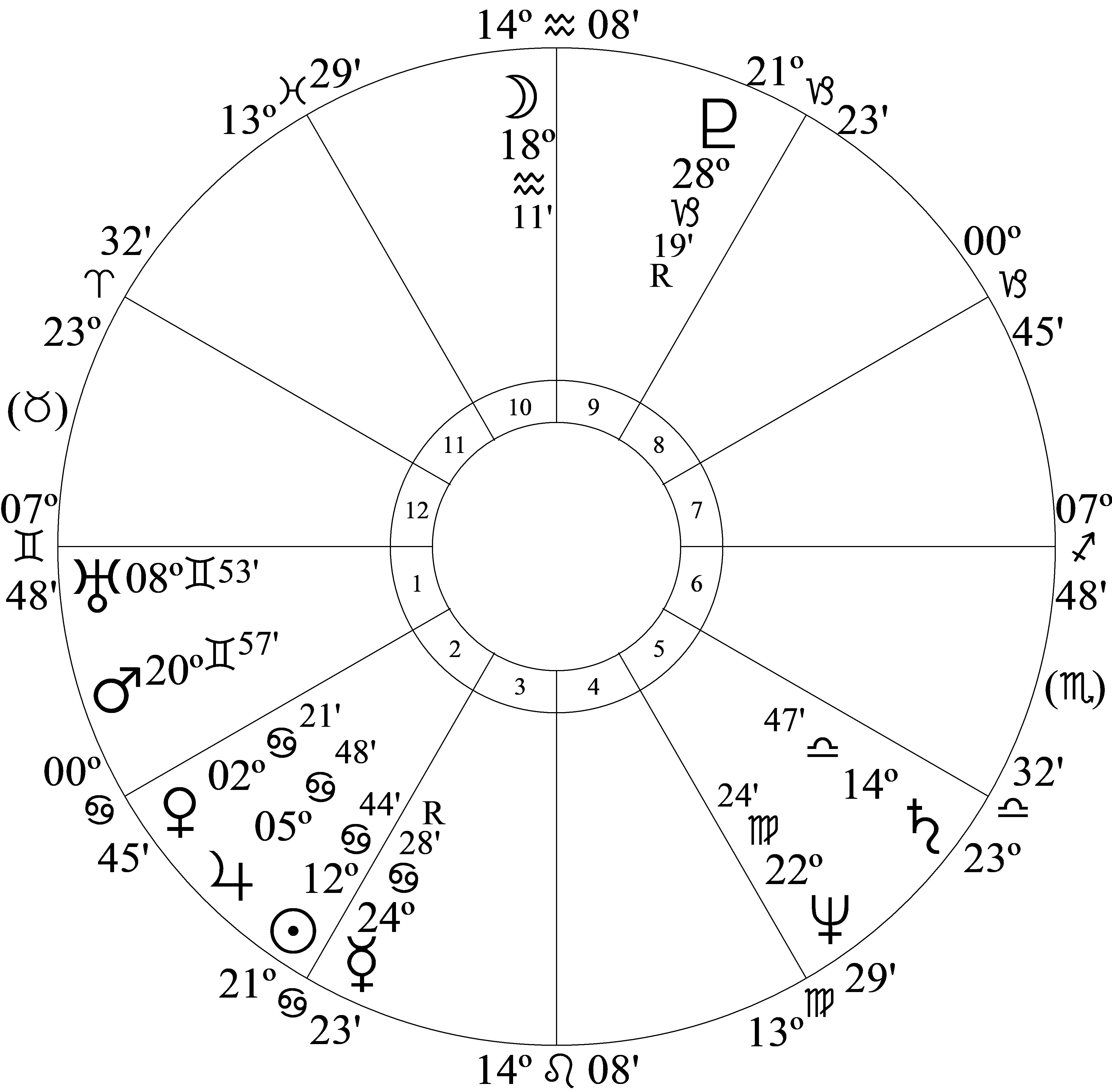 Astrology of World Affairs

by Hermetician Dennis Sutton
ancient wisdom — modern science
Sharing knowledge of Hermetic astrology, the birth chart, astrodynes and global astrology
click here to be taken to Dennis' website.
click here for a FREE copy of Dennis' book, A précis of The Brotherhood of Light's 21 reference texts on the occult sciences.
---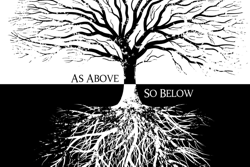 Modern Physics Validates Brotherhood of Light Hermetic Teachings
What does the Holographic Theory of the Universe and Quantum Theory have to do with our Hermetic teachings?
In this article we will attempt to present aspects that pertain to the Hermetic Teachings of the Church of Light. We also encourage you to investigate these theories for yourself...
---
The Brotherhood of Light lessons encourage us to study the Book of Nature...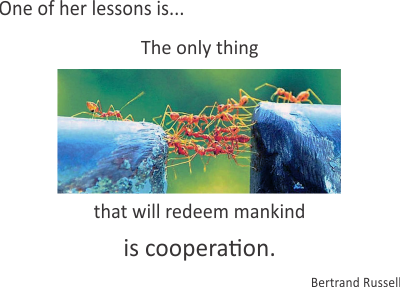 Nature manifests through Diversity.
Diversity is the key to survival..mastering its many facets is the means by which we thrive.
Fear of the unknown and that which is different from self manifests throughout nature.
Through Cooperation we express the Will of Deity,
gain the freedom that results from transformation,
and achieve a sense of personal fulfillment, harmony, balance ... spirituality.
---

History Of The Adepts
An interesting history of The Brotherhood of Light and related sister organizations by K. Paul Johnson.