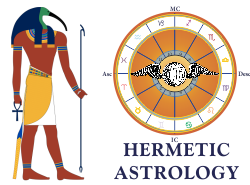 Overview...
Hermetic Astrology is an illuminating, and complex topic. It is best learned by combining reading The Brotherhood of Light Lessons with the expertise of a seasoned classroom professional. Our online courses are designed to escort the student from astrological basics to heavily-nuanced astrological delineations.
Our instructors structure information into blocks so that the ideas can be more easily grasped by the student. Each online course is designed to build off the information gained in the previous course. Each of the online classes lasts approximately 90-120 minutes and comes with copious handouts and sample charts. Each course varies in length from 1-12 classes.
You can watch the classes at your own leisure, according to your schedule.
We recommend studying the courses in the following order and going through each class in the section before moving on to the next section:
Other astrology classes are available. To access them go to our website: www.churchoflight.tv and enter your email address. Scroll down to the astrology class section and choose a class. You can watch video archives of live classes and download handouts.