Please remember us in your will or trust FEIN 95-6000646
---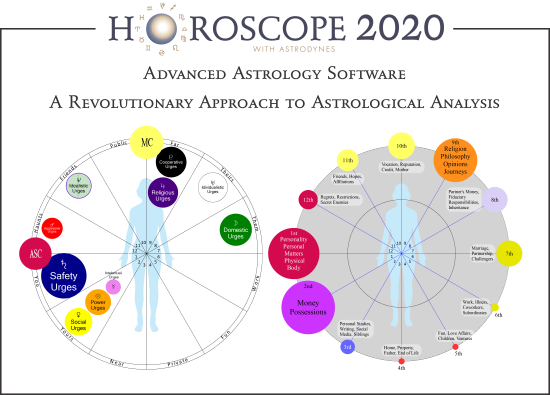 For detailed information | click here
---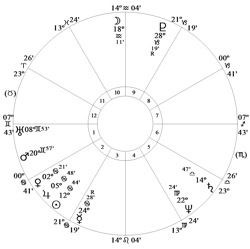 Astrology of World Affairs

by Hermetician Dennis Sutton
ancient wisdom — modern science
Sharing knowledge of Hermetic astrology, the birth chart, astrodynes and global astrology
click here
---
Scorpio: The 8th Sign of the Zodiac
October 23 thru November 22
Through Desire We Contact the Inner Planes, Drawing, According to Mood, the Finest Energies that Vivify the Spaces or the Grossest Forces from the Fetid Border Spheres.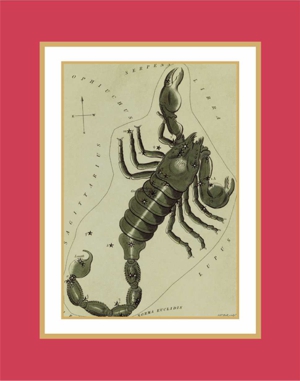 I Desire
Making the Choice to Soar...
Desire energy is either creative or destructive, light or darkness. It can express in any field. All art is its expression. Creative writing calls it into use. The orator sways an audience with it. Whether it trends upward carrying its user on the back of the Eagle into rarer atmospheres or sinks into the mire of grossness and dissipation depends upon the nature of the Desire. If Desire is in the direction of refinement, charged with aspiration to something better, progress is assured.
Click here for more of this meditation and a companion exercise.
Click here for Course 7, Spiritual Astrology.
---
From the Lessons...
Salt, Mercury, and Sulphur
"Not because I shall refer to them thus in these lessons, but because they appear in the writings of nearly all alchemists, some explanation should be made of salt, mercury, and sulphur.​ ​
​"It is a cardinal principle laid down by all that these three are the elementary constituents of everything.
"The most familiar example of crystallization is that of salt. When Lot's wife, as related in the Bible, looked back, she crystallized. So does anyone who becomes so attached to present objects and conditions that he does not look ahead in the direction of progress. Salt is extensively used. Because of its recognized state of crystallization it becomes a universal symbol of the physical. The physical body is the salt of the alchemist.
"Of things that burn with great heat, sulphur is widely recognized. Lakes of fire and brimstone are alluded to from the pulpit. Sulphur, because of its association with intense heat, becomes the symbol of fire. Within all life there is a spark of the divine fire. This eternal spark of Deity that furnishes the energy to impel the soul ever onward in its toilsome journey through the vastness of life is well represented by a more than common fire. The indwelling spirit is the sulphur of the alchemist.
"No wonder the alchemists must conceal under universal symbols their ideas from the church; for they believed and taught that not only man but everything possessed of life has not merely a body but a spirit and a soul. The function of this evolving soul is to penetrate the realm of form and gather those experiences that ultimately becomes love and wisdom. Quicksilver penetrates quickly where water will not go. It may be strained through a chamois-skin bag. Of amazing activity, its globules run hither and thither, and actually gather up, or amalgamate with, precious metals. It is like the intellect in its activity and power of acquisition. Mercury is a universal symbol. To the alchemist, when mentioned in relation to salt and sulphur, it signifies the soul."
C.C. Zain, Spiritual Alchemy, Chapter 1
​
---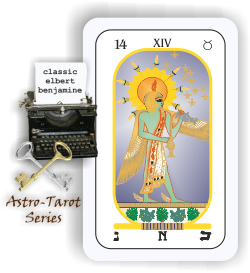 Astro-Tarot Series:
Arcanum 14: The Alchemist
In this classic series, Elbert Benjamine explains the astrological significance of the sign Taurus and its relationship to Arcanum XIV, The Alchemist tarot card...
July 20, 2020 | The Alchemist
To access the Astro-Tarot Series | click here
---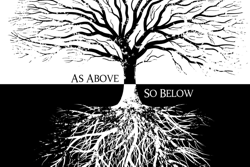 Modern Physics Validates Brotherhood of Light Hermetic Teachings
What does the Holographic Theory of the Universe and Quantum Theory have to do with our Hermetic teachings?

In this article we will attempt to present aspects that pertain to the Hermetic Teachings of the Church of Light. We also encourage you to investigate these theories for yourself ...
---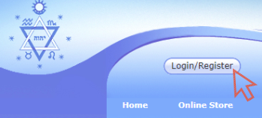 Feel free to register on our website if you're interested in more information.
To get the most benefit from our material, you'll want to become a member. This allows you to take online exams for each of the 21 Brotherhood of Light courses on the Hermetic Sciences and receive valuable award manuscripts containing information not found elsewhere.
Passing all 21 courses leads to a Hermetician certificate and even more opportunities to learn and explore. In addition,if you're seeking professional status, being a Church of Light Hermetician is widely recognized and respected in the new age and astrological community. See our Membership page for more information.
---
The Brotherhood of Light lessons encourage us to study the Book of Nature...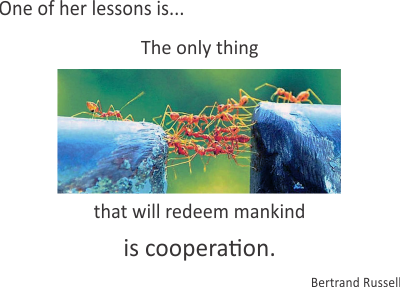 Nature manifests through Diversity.
Diversity is the key to survival..mastering its many facets is the means by which we thrive.
Fear of the unknown and that which is different from self manifests throughout nature.
Through Cooperation we express the Will of Deity,
gain the freedom that results from transformation,
and achieve a sense of personal fulfillment, harmony, balance ... spirituality.
---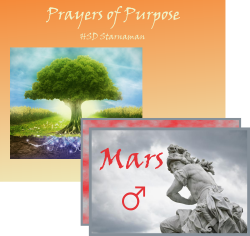 Mental Alchemy...
Prayer of Purpose for Mars
For use at times when strife, haste and waste of energy, harshness, temper or violence enter our life.
Constructive Aggressive Urges express as Initiative in the use of energies for constructive work and action, building up instead of tearing down.
O Thou Eternal Spirit, in Whom I live, move, breathe and have my Being! Temper my aggressive activity with gentleness in all that I do and say. Direct my love into channels of care and protection for others. Let the chief interest of my life be constructive service to the weak and helpless.
So Shall It Be!....
---
Why We're Here
light.org is an internet resource for those searching for true esoteric insight that can only come from combining the best of the past with the promise of the future. Here we try to avoid the dogma of material science, "new age" thought, or fundamentalist religious concepts, while adhering to the old axiom "don't throw the baby out with the bathwater."
The Brotherhood of Light Lessons and the Aquarian Age
Why Astrology and the Tarot are so important to understanding Traditional Knowledge
To see what we offer:
Browse through the 210 Brotherhood of Light Lessons by C. C. Zain on the Hermetic sciences including Hermetic Astrology, Mental and Spiritual Alchemy, the Tarot and other occult subjects designed to help you improve your life.
You can read them all for FREE here!
What you can do:
Develop personally and spiritually through our integrated system of Hermetic Astrology, Mental and Spiritual Alchemy and the esoteric teachings of the Egyptian Sacred Tarot.
How you can do it
First, register on our website here and then apply for MEMBERSHIP. Read about the benefits of membership here.
Start our correspondence courses by purchasing Course 1, Laws of Occultism (eBook or print version) or read it for FREE here.
Study the books then ask for the final exam on each course; take the exams. You'll get feedback and help, and receive a free Award (not-sold lesson) Manuscript that will enhance and deepen your metaphysical studies.
Become a Hermetician by passing all 21 Brotherhood of Light courses and become eligible to join The Order of the Sphinx.
Don't Like Membership?
Just read the 21 Brotherhood of Light Courses on your own. You can buy them in our online store or read them for FREE here.
---

History Of The Adepts
An interesting history of The Brotherhood of Light and related sister organizations by K. Paul Johnson.