Please remember us in your will or trust FEIN 95-6000646
---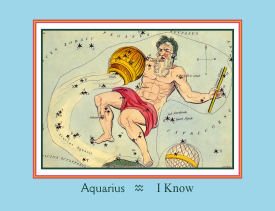 Aquarius: The 11th Sign of the Zodiac
January 20th thru February 20th
I KNOW
The world has moved into the astral current of Aquarius. The spirit of this energy is defined by a quest for KNOWLEDGE and the expression of HUMANITARIAN IDEALS. During this period, institutions that are based only on a foundation of Belief will tend to fall apart. The orthodoxies of the Piscean Age are no longer functional for successful living on this planet.
Facts that have been proven to be a part of physical reality must be included in a religion of the Aquarian Age. All obtainable information must be organized into a consistent structure and made practical in application. And, as the zodiacal sign pictures a Human, this religion must provide humanity with the best possible method of meeting every contingency of life.
Knowledge of astrology plays an essential role in determining a constructive course of action. Because astrological relationships, through their correspondence with things on the earth and within the mind, are the avenues to the more comprehensive Knowledge required by an Aquarian Age religion, the religion thus formulated should be called The Religion of the Stars.
This religion is based on wisdom that expresses the facts of Nature and the Aquarian spirit of altruism, the text associated with the constellation is: Do and Think Unto Others as You Would Have Them Do and Think Unto You.
Excerpt from Course 7, Spiritual Astrology by C. C. Zain
---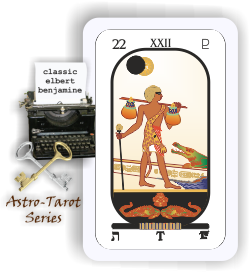 Astro-Tarot Series:
Arcanum 22: The Materialist
In part 23 of 23 of this classic series Elbert Benjamine explains the astrological significance of Pluto and its relationship to Arcanum XXII, The Materialist tarot card...
November 22, 2019 | Pluto and the Materialist
To access the Astro-Tarot Series | click here
---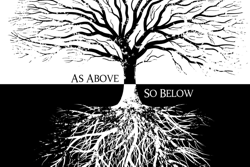 Modern Physics Validates Brotherhood of Light Hermetic Teachings
What does the Holographic Theory of the Universe and Quantum Theory have to do with our Hermetic teachings?

In this article we will attempt to present aspects that pertain to the Hermetic Teachings of the Church of Light. We also encourage you to investigate these theories for yourself ...
August 1, 2019 | Modern Physics Validates Hermetic Teachings
---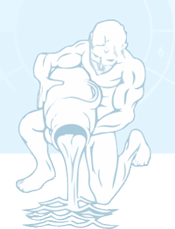 Astrology of World Affairs
For an intriguing Hermetic Astrology analysis of up-to-date Mundane or Global affairs
click here
---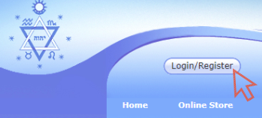 Feel free to register on our website if you're interested in more information.
To get the most benefit from our material, you'll want to become a member. This allows you to take online exams for each of the 21 Brotherhood of Light courses on the Hermetic Sciences and receive valuable award manuscripts containing information not found elsewhere.
Passing all 21 courses leads to a Hermetician certificate and even more opportunities to learn and explore. In addition,if you're seeking professional status, being a Church of Light Hermetician is widely recognized and respected in the new age and astrological community. See our Membership page for more information.
---
The Brotherhood of Light lessons encourage us to study the Book of Nature...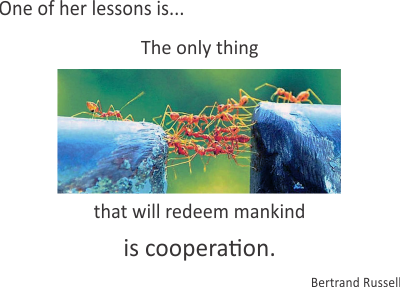 Nature manifests through Diversity.
Diversity is the key to survival..mastering its many facets is the means by which we thrive.
Fear of the unknown and that which is different from self manifests throughout nature.
Through Cooperation we express the Will of Deity,
gain the freedom that results from transformation,
and achieve a sense of personal fulfillment, harmony, balance ... spirituality.
---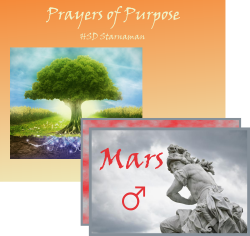 Mental Alchemy...
Prayer of Purpose for Mars
For use at times when strife, haste and waste of energy, harshness, temper or violence enter our life.
Constructive Aggressive Urges express as Initiative in the use of energies for constructive work and action, building up instead of tearing down.
O Thou Eternal Spirit, in Whom I live, move, breathe and have my Being! Temper my aggressive activity with gentleness in all that I do and say. Direct my love into channels of care and protection for others. Let the chief interest of my life be constructive service to the weak and helpless.
So Shall It Be!....
---
---
Why We're Here
light.org is an internet resource for those searching for true esoteric insight that can only come from combining the best of the past with the promise of the future. Here we try to avoid the dogma of material science, "new age" thought, or fundamentalist religious concepts, while adhering to the old axiom "don't throw the baby out with the bathwater."
The Brotherhood of Light Lessons and the Aquarian Age
Why Astrology and the Tarot are so important to understanding Traditional Knowledge
To see what we offer:
Browse through the 210 Brotherhood of Light Lessons by C. C. Zain on the Hermetic sciences including Hermetic Astrology, Mental and Spiritual Alchemy, the Tarot and other occult subjects designed to help you improve your life.
You can read them all for FREE here!
What you can do:
Develop personally and spiritually through our integrated system of Hermetic Astrology, Mental and Spiritual Alchemy and the esoteric teachings of the Egyptian Sacred Tarot.
How you can do it
First, register on our website here and then apply for MEMBERSHIP. Read about the benefits of membership here.
Start our correspondence courses by purchasing Course 1, Laws of Occultism (eBook or print version) or read it for FREE here.
Study the books then ask for the final exam on each course; take the exams. You'll get feedback and help, and receive a free Award (not-sold lesson) Manuscript that will enhance and deepen your metaphysical studies.
Become a Hermetician by passing all 21 Brotherhood of Light courses and become eligible to join The Order of the Sphinx.
Don't Like Membership?
Just read the 21 Brotherhood of Light Courses on your own. You can buy them in our online store or read them for FREE here.
---

History Of The Adepts
An interesting history of The Brotherhood of Light and related sister organizations by K. Paul Johnson.