Mars cycle: February 21, 2015 – January 29, 2017
by DW Sutton
Human nature is endowed with an aggressive urge – an impulsive, explosive propeller that is naturally inclined to compete, fight and argue. And this dangerous, high-energy impulse is not DNA in motion – it's Mars in the sky doing his thing. When hostile and warlike he's intent on harm and destruction and all the strife and conflict on planet Earth are due to Mars and his aggressive urge. Out of control aggression is a dangerous mental force and on the world stage it's the leading cause of accidents, violence, hostile relations and feuds that last for years. Guns, hate and anger have made the world a very unsafe place.
On the global stage Mars makes his presence felt via his cycle chart and a new Mars cycle commences February 21, 2015 at 5.28.56pm UT. It gives the strife, violence and conflict agenda here on Earth a change of theme. Each country has its own chart and the chart has a two year time frame ending on January 29, 2017. The strife and violence events the chart maps, which are frequently at the top of the news queue, are timed to occur as Mars by transit aspects the other planets in the chart.
The Mars agenda embraces – mechanics, manufacturing, machines, war, soldiers, policemen, firemen, fires, bombs, explosions, strife, violence, accidents, bandits, intoxicants, athletics, doctors, surgery and healing. He's the planet of strife, hate, anger, belligerence, violence, aggressive force, guns, bombs, explosives, knives, brutality, bloodshed, shootings, stabbings, fights, feuds, conflicts, brawls, alcohol, alcohol fueled violence, rape, the military, speed, destruction and construction. And his house position in a country's Mars cycle chart reveals what areas of its mundane agenda will be influenced by strife, harshness, conflict, violence, aggressive action and accidents.
Mars in the chart is conjunction Moon (the common people and domestic issues) and conjunction Venus (peace, social issues and women) and this Mars-Moon-Venus conjunction is sextile (opportunity) Mercury (talks, discussions, conferences and controversy) and trine (luck), Saturn (security, long-range planning, economy, loss and hardship). So it's a much less violent chart than the previous Mars cycle which had Mars conjunction Uranus igniting a wave of extremist violence around the globe. Mars conjunction Venus highlights social violence and Mars conjunction Moon highlights domestic-family violence but there's also a potential for love (Venus) to fuel a worldwide sentiment for peace. Of course Mars conjunction Venus could just mean that the girls are angry, totting guns and joining terrorist groups. And Mars trine cautious and fearful Saturn could have a cooling down influence on the hot-heads and warmongers. The degree of discord possessed by Mars converts into a hazard potential and Mars in this chart is much less hazardous than Mars in the previous Mars cycle, although individual charts for countries will vary greatly in their harmony or discord.
Astrological events tend to bring a response from the physical environment at the moment the phenomenon is perfect and for a certain time before and after this moment. And the influence of Mars as he moves from south to north declination and changes polarity will start on February 18 – peak on February 21 – and diminish on February 24. Mars events that occur during this 7 day period can foreshadow other events or developments which come to pass during the cycle's time-frame. And the house position of Mars in the chart is a crucial factor to consider when assessing future events and developments. It represents a sector of a country's mundane agenda from which emanates the other important events that transpire during the life of the chart.
Mars is the planet of war and house 7 is the house of war and those countries with Mars in house 7 of their Mars cycle charts are very inclined to say and do things that antagonize other countries and stir up strife and conflict. The current world environment is a hot bed of conflict and tension. There's conflict in Syria, Ukraine, Libya and Egypt and the Israeli-Palestine situation easily erupts into a bombing war. Tensions between Russia and the west are now at boiling point and Russia, Ukraine, Israel, Palestine, Syria, Libya and Egypt all have Mars in house 7 of their Mars cycle charts. It's a very dangerous situation. In each instance house 7 provides these countries with a new theme and starting point for their Mars' agendas. The Middle East region is already entrenched in repression and radicalization and Russia's relations with the west have deteriorated as sanctions imposed by the west have crippled its economy. Russia is very inclined to play the war card.
Mars cycle Moscow - February 21, 2015 at 8.28.56pm BAT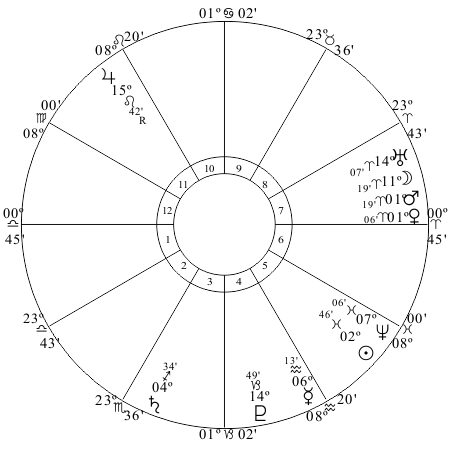 All the charts with Mars in house 7 have Pisces on the seventh house cusp - except Russia. It has Aries there. Putin - house 10 and the Moon in house 7 - is active on the world stage and taking it to the brink. Jupiter and Saturn could act as restraining forces but the world community is in an aggressive, forceful mood. Mercury in house 4 maps an opportunity to resolve the Ukraine situation by discussion. Time will tell.
Mars cycle Jerusalem - February 21, 2015 at 7.28.56pm EET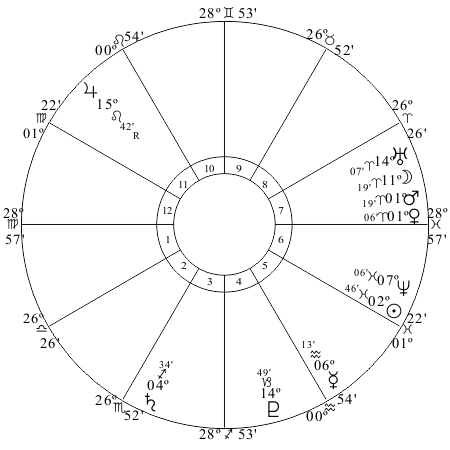 Israel and Palestine are neighbors who have been feuding for years. Mars in house 7 brings their conflict onto the world stage. Saturn in house 3 acts is a restraining force but the hot-heads know no fear - only hate and revenge. It's a house 4 territorial dispute and Pluto there is more inclined to engage in coercion - not cooperation. Other countries in the Middle East region could be drawn into the conflict turning it international - Mars cusp ruler of house 3 is in house 7. Venus in house 7 is screaming out for peace.
Other countries with Mars in house 7 of their Mars cycle charts include Germany, South Africa, Zimbabwe and Turkey.
Mars cycle Beijing - February 22, 2015 at 1.28.56am AWST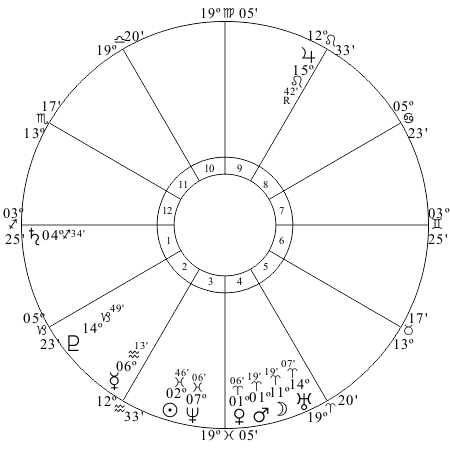 China is being built using the world's natural resources and with Mars in house 4 of its Mars cycle chart there's strife, conflict and energized effort getting the essential building blocks to do the job. China is prepared to fight to get the Earth's land and sea treasures. There's strife and conflict for its farming and mining sectors and destructive weather events and natural disasters. Saturn - the planet of selfishness, loss and greed - is conjunction the ascendant mapping hardship and heavy losses for the Chinese people. The trine aspect between Mars and Saturn supports China in its fight for resources.
Other countries with Mars in house 4 of their Mars cycle charts include Indonesia, Malaysia, Philippines, Singapore and North and South Korea. Indonesia and Philippines are very prone to natural disasters (house 4) and North and South Korea's feud is a territorial dispute.
Mars cycle Washington - February 21, 2015 at 12.28.56pm EST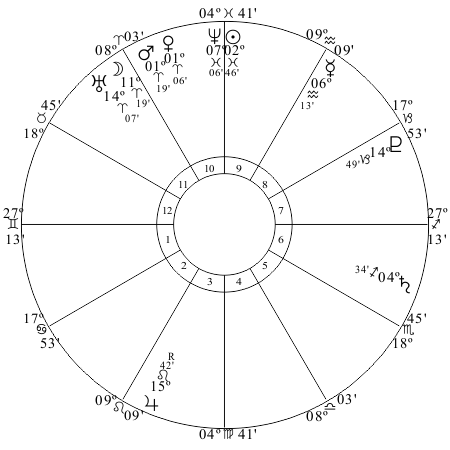 At Washington the influence of strife, conflict and energized effort shifts from house 1 - domestic issues involving the people and their welfare - to house 10 - the President, his administration and business. They provide the Mars agenda with a new starting point and theme. Obama is in an aggressive frame of mind as he is forced to deal with international conflicts requiring international cooperation (Pluto in house 7). Saturn is in house 6 - US army, navy and military personnel. On the home front the chart marks for bitter criticism of the administration, a fight-back by the president, a stimulus to the manufacturing sector and job creation. Mars stands for guns, and political and other leaders will need protecting from the hate and violence. This chart will influence the 2016 Presidential election which will be another no-holds barred fight to the finish. Mars is not a political planet but he does play a leading role in America's style of confrontational politics. Venus in the chart could sign for Hillary Clinton.
Other countries with Mars in house 10 of their Mars cycle charts include Canada, Cuba, Chile and Argentina.
Japan and Australia have Mars in house 3 so their communications and transportation sectors are in for strife and struggle. The postal service is fighting to survive, the press is angry, journalists are under fire, the roads are dangerous - there's road-rage, violence on buses and trains, assaults on taxi drivers - and conflict with a neighboring country.
Afghanistan, Pakistan, India, Sri Lanka and Burma have Mars in house 5 - the share market, speculation, sport, entertainment, schools, children and teenagers. This Mars set-up marks for violent attacks on children in schools. A precedent occurred in Pakistan in December 2014. The matters ruled by house 5 provide Mars with a new theme, in particular strife and violence involving children and teenagers.
Somalia, Saudi Arabia, Iraq, Iran and Kuwait have Mars in house 6 so its agenda - work, labor, public servants, police, military personnel and sickness - is under the influence of strife, conflict and energized effort. Mars in house 6 marks for angry workers, workplace accidents and fires, police violence and infectious disease.
England, France, Spain, Algeria and Liberia have Mars in house 8 so the Mars theme shifts to influence debt, death and taxes. Strife over all these matters can be anticipated with an upsurge in violent deaths. There's an angry response to the introduction of new taxes.
Brazil has Mars in house 9 - trade, religion, tourism, legal matters including courts and court cases, television, radio and internet. This set-up provides Mars with a theme of influence and these matters will influence and be influenced by strife, conflict, energized effort, anger, hate, violence, fires and accidents.
Mexico has Mars in house 11 - parliament and its friends. So, as the planet's strife, violence and energized effort inclines towards confrontation, antagonism and belligerence you can expect to see angry scenes in parliament as the parliamentarians fight and squabble.
Copyright DW Sutton, 2015. All rights reserved. light.org